The curators involved in the exhibition present the concept of the exhibition, introduce the themes of the individual rooms and provide an insight into their background research.
Read more »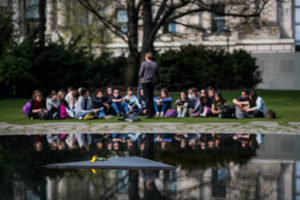 During the dialogical city walk, which is aimed at all groups of visitors, the memorials supervised by the foundation are visited.
Read more »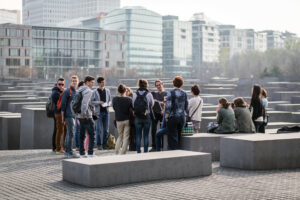 The dialogical guided tour is aimed at all target groups and builds on the prior knowledge and special interests of the participants. It begins in the above-ground Stelenfeld and ends with an introduction to the exhibition in the place of information.
Read more »
»Speaking in Spite of everything«
Sites of Remembrance in Europe
»Persecution of
Young people in the Nazi era«
International Remembrance Work
»What was right at the time ...«